September 3, 2021
Scripture Resource Passage: Acts 2-16 see the closing lines of the Life Applications for specifics
Baptism into Christ verifies belief. God calls. The Spirit prompts. Then, at baptism a new disciple gives public voice to the Faith, as Christ draws another person to himself (John 12:32)
Accompanied by words of hearing, belief, repentance and confession the event which is baptism appears throughout Luke's record of the first churches—the Book of Acts. During the eight occasions when people become disciples, the words of hearing, belief, repentance and confession are included in the records. Are you aware, baptism is part of each story?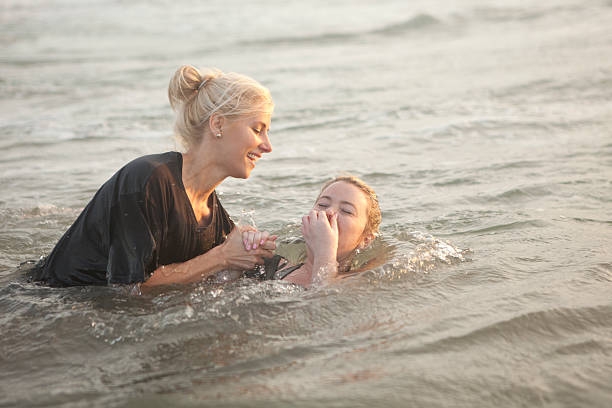 The reporting occurs from Acts 2 through 16. It is hard to miss the implication. Hearing the gospel, believing the gospel, confessing sin, repenting from those sins and on each occasion baptism occurs as people became disciples.
This pattern continues to inform and direct the emphasis of God's church. However, baptism is not the goal—becoming a disciple of Jesus is the goal. Today, joining the first churches' examples I encourage individuals and families to consider the spiritual process of hearing and believing the Gospel, confessing our sins, repenting of those sins and being baptized as part of our commitment.
If you have yet to do so, this is a great time to respond. Many disciples continue emphasizing the voluntary baptism of individuals who say of themselves, "I believe Jesus is the Christ." All who seek to become disciples of Jesus are encouraged to find the moment of saying, "I am ready."
Life Applications
Is baptism into Christ a meaningful memory or an upcoming event in your life?
Do you have questions about hearing, believing, confessing, repenting or baptism itself which need answers?
Check out baptism's emphasis during these eight occasions when individuals/groups/families become disciples: Acts 2:41; 8:12; 8:13; 8:38; 9:18; 10:48; 16:15; 16:33. Please be sure to read the surrounding chapters for a truthful context.
I look forward to seeing your comments and suggestions. Thank you for reading.